NEWS
New Secretary General at the Irish Computer Society
The Irish Computer Society is pleased to announce the appointment of Mary Cleary to the position of ICS Secretary General.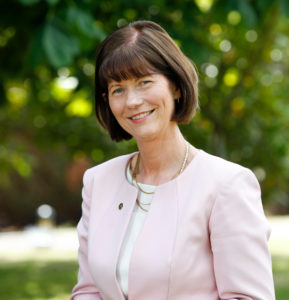 Mary brings valued expertise and experience of representing the IT profession in Ireland, particularly at a European level. Mary is Chair of the CEN standardisation committee, Digital Competences and IT Professionalism, and Chair of the Irish National Coalition of the European Commission's Digital Skills and Jobs Coalition.
She advises on European skills policy, and has worked with the European Digital SME Alliance on strategy, contributing to the Commission's Skills for SMEs report (2019) and the Skills for Industry 2030 report (2019).
In addition to championing the voice of the IT profession in public policy debate with government and European institutions, Mary has a particular interest in attracting young people, and especially girls, to the IT profession; in supporting the development of young IT professionals; and in building vibrant identities and networks for each specialism in IT which will foster greater appreciation and effective collaboration across IT functions and between IT and business.
Announcing Ms. Cleary's appointment, Mike Hinchey, President of the Irish Computer Society, said:
"We are delighted to appoint Mary Cleary as Secretary General at this critical time for the organisation and the IT profession in Ireland. The central role of digital technology in our lives and work has been brought into sharp focus in recent months.
"The increased pace of digital transformation both excites and challenges us as it impacts on all our jobs, our homes, our education, our healthcare. As the ICS, we must support the development of individual IT professionals in Ireland but also represent the voice of the IT profession, distinct from the IT industry, in public policy debate.
"Mary's passion for learning, for connections, for Ireland and for Europe provides a new platform for engagement and growth. "I look forward to working with Mary and the ICS Council to develop new approaches and opportunities for the IT profession in Ireland and to provide a strong participation by the Irish IT profession in Europe and globally."
About the Irish Computer Society
The Irish Computer Society has represented the world-renowned IT professionals of Ireland since 1967, and is the Irish IT professional body for the youngest, most productive and best educated IT workers in Europe. The ICS supports individual IT professionals at every stage of their career journeys, from earliest career steps, mastering best practice, to mature professionals implementing new transformative technologies.

The society actively promotes diversity in its ranks, championing women in IT leadership roles, and the increase in the number and quality of IT graduates in Ireland and in Europe. With extensive membership talent, the ICS leverages its world class expertise to advance national and European policy in digital literacy, and professional level skills development, working on eHealth, cyber security, data protection, and other stakeholder initiatives to ensure continuous improvement through policy, legislation and standards.